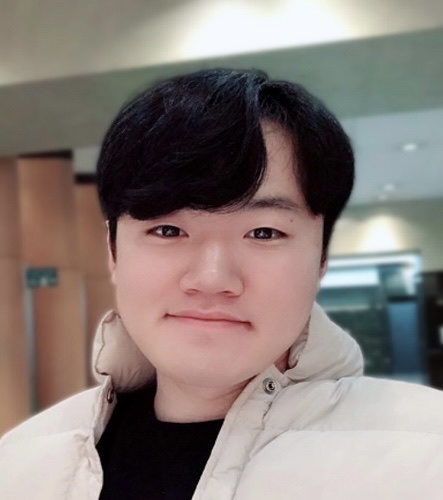 I am a Ph.D. student in Graduate School of Artificial Intelligence at POSTECH, working as a member of the Computer Vision Lab, advised by Prof. Jaesik Park. Previously, I completed my M.S. in Artificial Intelligence and B.S. in Mechanical Engineering at POSTECH.
My research lies in machine learning and computer vision including, but not limited to, 3D scene understanding and reconstruction. I am particularly interested in 3D perception on point clouds for applications in autonomous vehicles and robotics.
If you are interested in my research projects, please feel free to contact me.
News
| | |
| --- | --- |
| Nov 7, 2022 | Our paper, Fast Point Transformer, won the Qualcomm Innovation Fellowship 2022. |
| Oct 22, 2022 | One workshop paper about equivariant learning is accepted to NeurIPS 2022 Workshop - NeurReps. |
| Oct 19, 2022 | Open3D 0.16 is released with my contribution to the NearestNeighborSearch module. |
| Oct 4, 2022 | Two papers got included in the 42 finalists at the Qualcomm Innovation Fellowship 2022. |
| Jul 4, 2022 | One paper about 3D point cloud processing is accepted to ECCV 2022. |
| Mar 3, 2022 | One paper about large-scale 3D scene understanding is accepted to CVPR 2022. |
| Feb 16, 2022 | I won the silver prize at the 28th HumanTech Paper Award from Samsung Electronics Co., Ltd.. |
Education
Mar, 2022 - Present
Pohang University of Science and Technology (POSTECH), Pohang, South Korea
Ph.D. in Artificial Intelligence
Advisor: Prof. Jaesik Park
Mar, 2020 - Feb, 2022
Pohang University of Science and Technology (POSTECH), Pohang, South Korea
M.S. in Artificial Intelligence
Advisor: Prof. Jaesik Park
Mar, 2014 - Feb, 2019
Pohang University of Science and Technology (POSTECH), Pohang, South Korea
B.S. in Mechanical Engineering
Professional Services
Collaborator
Reviewer
IEEE/CVF Conference on Computer Vision and Pattern Recognition (CVPR), 2022-2023
International Conference on 3D Vision (3DV), 2022
European Conference on Computer Vision (ECCV), 2022
Honors and Awards
Qualcomm Innovation Fellowship South Korea (2022)
Winner ($4,000): Fast Point Transformer (CVPR 2022)
Finalist: PointMixer (ECCV 2022)
The 28th HumanTech Paper Award, Samsung Electronics Co., Ltd. (2022)
Silver Prize ($7,000) in Signal Processing